Description
AMD Ryzen 5 4500 3.6 GHz (4.1 GHz Turbo) 6 Core / 12 Threads: The AMD Ryzen 5 4500 is a processor, also known as a CPU (Central Processing Unit). It is a part of AMD's Ryzen series and features 6 cores and 12 threads. The base clock speed is 3.6 GHz, which means it can handle six tasks simultaneously at this speed. Additionally, it has a turbo boost function that can increase the clock speed up to 4.1 GHz for improved performance when single-core performance is required.
B450M-A II Micro ATX Motherboard: The B450M-A II is a Micro ATX form factor motherboard. It is manufactured by a specific brand (not mentioned), likely ASUS since they often use "A" in their motherboard model names. The B450M-A II chipset is part of AMD's B450 series and is compatible with Ryzen processors. Micro ATX motherboards are smaller than standard ATX motherboards, and they usually fit into smaller PC cases while still offering many of the features found on larger boards.
G.Skill Ripjaws 16 GB DDR4 3200 MHz RAM: G.Skill Ripjaws is a brand that manufactures computer memory (RAM). In this case, it is a DDR4 type RAM with a capacity of 16 GB (gigabytes). It operates at a speed of 3200 MHz, which refers to the data transfer rate or the number of cycles per second the RAM can perform. Higher RAM speed can positively impact system performance, especially in tasks that involve large amounts of data processing.
512 GB M.2 SSD Storage Drive: The 512 GB M.2 SSD (Solid State Drive) is a storage device for your computer. It uses the M.2 form factor, which is a small and compact design that allows for faster data transfer speeds compared to traditional hard drives. SSDs are known for their speed and responsiveness, making your computer boot up faster and applications load quickly.
RX 570 4 GB GPU: The RX 570 is a graphics card, also known as a GPU (Graphics Processing Unit), made by AMD. It comes with 4 GB (gigabytes) of video memory, which is used to store textures, frames, and other graphical data for games and applications. While it's not the latest GPU on the market, it can handle many modern games at medium to high settings, depending on the game's graphics demands.
Thermaltake Case: Thermaltake is a well-known brand that manufactures computer cases and other PC components. The specific model of the case is not mentioned, but it will likely be compatible with the Micro ATX motherboard mentioned earlier. Thermaltake cases are often designed with good airflow, cable management options, and aesthetics in mind.
430 W PSU: The PSU stands for Power Supply Unit. In this case, it is rated at 430 Watts. The PSU is responsible for converting AC power from the wall outlet into the DC power required by the computer components. It provides power to all the components in your system, including the CPU, GPU, motherboard, drives, and peripherals. It is essential to have a PSU with sufficient wattage to handle the power requirements of all the components in your system.
Windows 10: Windows 10 is the operating system that the computer will run on. Developed by Microsoft, it is one of the most widely used operating systems for PCs. Windows 10 provides a user-friendly interface, regular updates, and a wide range of software compatibility.
When combined, these components form a desktop computer system with a capable mid-range processor, sufficient RAM, a fast storage drive, a decent GPU for gaming and graphics work, a suitable power supply, and the Windows 10 operating system.
Component List
AMD Ryzen 5 4500 3.6 Ghz (4.1 Ghz Turbo) 6 Core / 12 Threads
B450M-A II Micro ATX Motherboard
G.Skill Ripjaws 16 GB DDR4 3200 Mhz Ram
512 GB M.2 SSD Storage Drive
RX 570 4 GB GPU
Thermal Take Case
430 W PSU
Windows 10
Keyboard and Mouse Included with Purchase. Local pickup only.
Marren's Build and Upgrade Program
Want to upgrade your system later on? Come back within your 6 month warranty period for a free cleanout and upgrade proposal tailored to you.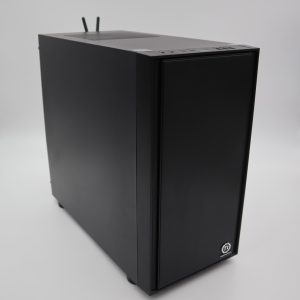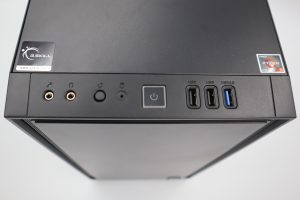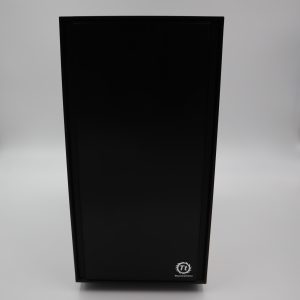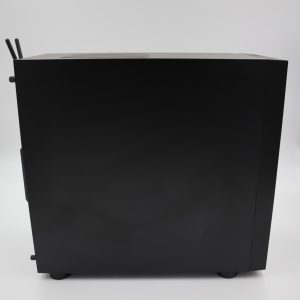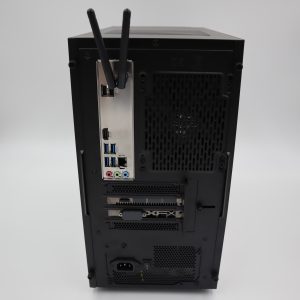 Need a custom PC quote: Custom PC Build Quote